Essential Duties And Responsibilities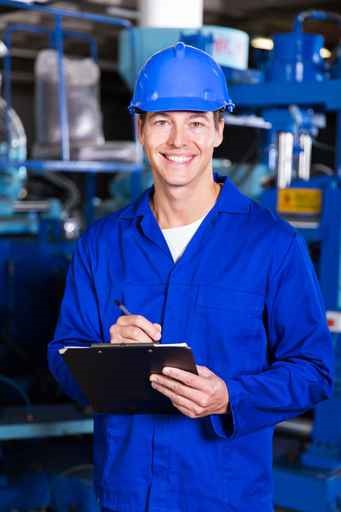 The operator is responsible for basic customer support activities involving the service, installation, modification and repair of water distribution equipment and systems.
Locate main and service lines; installs, repairs, and replaces mains and water meters, hydrants.
Tests equipment and notes working condition.
Notifies customers of scheduled and emergency outages.
Demonstrates knowledge of all aspects of the distribution systems within his/her territory.
Operate equipment such as; trash pumps, submersible pumps, booster pumps, chemical injection pumps, and chemical transfer pumps. Must demonstrate the proper operational and repair procedures for these types of pumps.
Performs meter reads and field investigations.
Follows established policies and procedures in conducting service, installation and repair of equipment to ensure proper working order. This includes preventative maintenance.
Operates company vehicle according to established safety procedures.
Interacts well with customers and acts as a representative of the Company.
Perform service meter lock outs and turn-on.
Perform routine maintenance activities such as system flushing, valve exercising, storage tank cleaning, mainline and storage tank disinfection, and fire hydrant maintenance.
Maintains grounds around well sites, booster stations, and storage tanks.
Performs other duties as assigned.
General Working Conditions
Must be available for emergency response, 24 hours a day and seven days a week.
May include working in all weather conditions, during all hours of the day. Primarily in extreme heat situations.
Physical demands include but are not limited to standing, climbing, walking, digging with shovel, weeding well sites, crouching, sitting, typing, walking, reading and writing, color determination, speaking and listening for extended periods of time. Note: Reasonable accommodations will be made to enable individuals with special needs to perform the essential functions.
Company does utilize random and pre-employment drug screening as well as nationwide background checks.
Character Traits Of Successful Operators
Trustworthy; strong personal integrity.
Demonstrates strong level of accountability and ownership.
Collaborative/Team oriented.
Emotional Maturity.
Exhibits professionalism with internal and external customers.
Organized with strong attention to detail and time management skills.
High degree of initiative; self-starter.
Required Skills
High School Diploma or equivalent required.
Good communication skills.
General PC skills.
Valid California drivers' license.
Minimum Grade 1 Treatment and/or Distribution license issued by the State of California Department of Public Health. Consideration will be given to applicants that are awaiting their scheduled state examination.